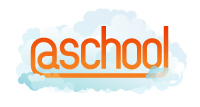 @school Privacy Policy
Information collected by this Parent App (the Service) is used solely to provide information to you and maintain the effective functioning of the Service. It is not collected for any other reason. It is not provided to any other party unless required to provide the Service. This Service will never sell or rent any school, student or parent information.
It may be used to investigate, prevent, and detect activities on the Service that we believe may violate the law or applicable regulations. We may, at the request of a school, investigate accounts to determine whether they comply with school policies and the terms of Service.
The Service can only be viewed by the student, the student's parents, and the student's teachers and school leaders. Additionally, the student's teacher must approve any post made by students before it is shared with parents.
Some of the entries in the Service may include links to other websites or require you to user other Services (eg a video player). Any personal information you provide on third-party websites or Services is provided directly to that third-party and is subject to that third-party's policies governing privacy and security. This Privacy Policy does not apply to these websites or Services. The fact that we link to a website is not an endorsement, authorization or representation that we are affiliated with that third-party, nor is it an endorsement of their privacy or information security policies or practices. These other websites may place their own cookies or other files on your computer, collect data or solicit personal information from you, including if you view a video through an embedded video player which is played off our Service, but may appear to still be playing on our Service. We are not responsible for the content or privacy and security practices and policies of third-party websites or Services.
This privacy statement may be updated from time to time. The date of the most recent revision will appear on this page.
Last Revision: Friday 15th, March, 2019